We proudly introduce to you our leadership team. Each member of our team brings forward an array of skills, years of experience and is committed to the vision and mission of our organization.
The delivery of programs and services is not possible without all staff. Our organization has grown to a staff of over 70 skilled and qualified individuals who are committed to ensuring we are providing person centered care and meeting the needs of individuals accessing our services.
Together we foster an environment of accountability, authenticity and quality. We believe in the importance of working as a collective towards a shared vision is the best way to achieve our goal of providing a good service.
---
Sylvie Leblanc, Executive Assistant
sleblanc@cmha-sm.on.ca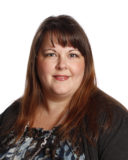 "I enjoy working for CMHA-S/M so much because it really is a family.  Everyone is always looking out for one another and supportive of each other.  In my experience, this is such an uncommon occurrence in the other organizations that I feel truly blessed to have found such a place to work."
---
Patty MacDonald, Chief Executive Officer
pmacdonald@cmha-sm.on.ca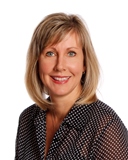 "CMHA-S/M is a great place to work because of our culture of inclusiveness, respect and being person-centred.  Person-centred is about valuing people; and valuing the individuals we provide service to; valuing the people in our community; and valuing the people within our organization.  I believe this is a significant strength that sets us apart in the services that we offer and the passion and commitment that we have as staff."
---
Stephanie Lefebvre, Director, Programs and Planning
slefebvre@cmha-sm.on.ca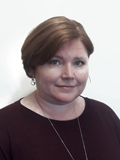 "I love working at CMHA-S/M because we are supported to think outside of the box. Staff and leadership aren't afraid to get creative to meet individuals' needs. It may result in a different approach to providing support, or an innovative, new community program."
---
Christopher Piel, Director of Finance & Corporate Services
cpiel@cmha-sm.on.ca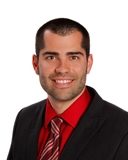 'Someone's sitting in the shade today because someone planted a tree a long time ago' – Warren Buffett
---
Sue Tassé, Manager of Clinical Services
stasse@cmha-sm.on.ca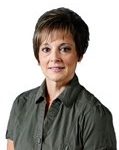 'The focus is on helping individuals develop skills and access resources needed to increase their capacity to be successful and satisfied in the living, working, learning and social environments of their choice and include a wide continuum of services and supports.' (PSR/RPS Canada, 2013).
"I am proud to work in an environment where the value is on people and striving for one's own wellness."
---
Krysten Ranger, Rehabilitation Coordinator
kranger@cmha-sm.on.ca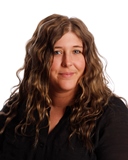 "CMHA values integrity which is demonstrated in our daily work with individuals, staff, organizations and members of the community.  CMHA-S/M staff not only "talk the talk", but "walk the walk", everyday, which makes CMHA-S/M a great place to work."
---
Karen Henze, Manager, Community Development and Housing
khenze@cmha-sm.on.ca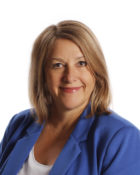 'Recovery is personal. Recovery acknowledges the individual nature of each person's journey of wellness and each person's right to find their own way to living a life of value and purpose in the community of their choice." (Mental Health Commission of Canada, Guidelines for Recovery-Oriented Practice, p.15).
"I am proud to work at CMHA-S/M where people and recovery-oriented practice are central to everything we do."

---
Victoria Tremblay, Residential Coordinator
vtremblay@cmha-sm.on.ca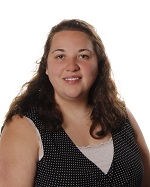 " I feel proud to work at CMHA-S/M and be part of such a phenomenal team that values each individual person and what they have to offer. Every person who comes into the agency adds value to the CMHA-S/M team; individuals accessing services, staff, board members, community partners, and volunteers."
---

Pamela Lamarche, Coordinator of Shelter Services
plamarche@cmha-sm.on.ca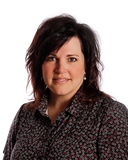 'My mission in life is not merely to survive, but to thrive; and to do so with some passion, some compassion, some humor and some style.' – Maya Angelou
"Working for CMHA-S/M gives me the platform to do just that."
---
Cindy Rose, Manager of Harm Reduction and Shelter Services
crose@cmha-sm.on.ca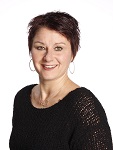 "When I look at the values of CMHA-S/M the one that is most important to me is PEOPLE".  We are in the field of social service because we value people and feel every person has skills and attributes that contribute positively to our community with the right support.  The staff are genuine, knowledgeable and compassionate.  People supporting people is what makes our community a stronger and safer place."
---
Kayla Belanger, Health Promotion Coordinator
kbelanger@cmha-sm.on.ca
"I love working for CMHA-S/M because it meets my desire to contribute to greater equity in health. As an agency, we advocate for social justice and the removal of systemic barriers so that everyone has an opportunity to achieve optimal mental health. This is important to me because all people have a right to health."
---
Hailey Gaskin, Coordinator of Harm Reduction Services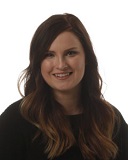 "Do what you love, and you'll never work a day in your life"
CMHA-S/M is a safe space for both individuals and the employees that serve them. I am proud to be part of a team that meets individuals where they are at and recognizes that everyone's journey is different. I believe this allows us to improve the lives of individuals in our community."
---
Amanda Roy, Manager, Property Services and Capital Planning
aroy@cmha-sm.on.ca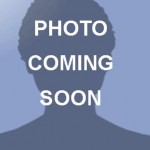 "Working for CMHA-S/M has amplified my intense passion for strengthening services and promoting wellness within our community. Cultivating strong partnerships and collaborating with various community partners in order to accomplish this goal is an incredible privilege. I am motivated daily by the resilient leaders and exceptionally supportive environment that CMHA-S/M provides. My excitement is driven by the innovation that is continuously at the forefront of any projects or initiatives that are being proposed."
---
Cristina Timony, Manager, Quality & Strategic Engagement
ctimony@cmha-sm.on.ca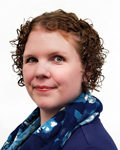 ---
Caitlin Germond, Community Mobilization Coordinator
cgermond@cmha-sm.on.ca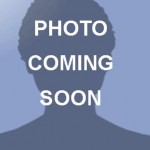 ---
Karlie Foster, Rent Supplement Coordinator
kfoster@cmha-sm.on.ca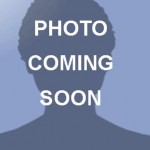 Quote coming soon 
---
Alexandra Clement, Quality Improvement Coordinator
aclement@cmha-sm.on.ca