Meet Sherry! Sherry is a Housing Case Manager. She supports individuals with all things housing, like decluttering, organizing, developing routines and helps to get people housed. She is also helps people achieve their goals, in any area of their life.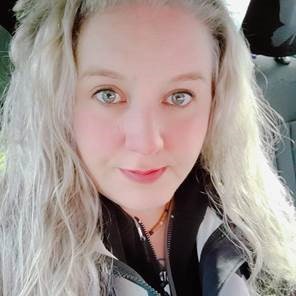 What do you do at CMHA-Sudbury/Manitoulin?
I work as part of the Housing Case Manager Program at CMHA. I support individuals who live at 720 Bruce a building run by Sudbury Housing with 250 1-bedroom Units. The individuals I support are amazing and often can succeed in the program to go on without supports.
What is your favourite part of your job?
My favourite part is providing hope that things will get better with hard work and dedication on the worker and individual to accomplish the need. Seeing someone transform into there true self is amazing and keeps me going as a worker.
What is one piece of advice you would give to someone new to this job? 
Supporting someone isn't doing it for them, they need to participate in the work to feel the accomplishment as a result. Never judge a situation until you have a true understanding.