Location Map:
December 15, 2019
6:30 pm to 9:30 pm
Chelmsford Community Centre
215 Edward Avenue
Chelmsford, ON
P0M 1L0
Canada
Add to Calendar (iCal) Add to Google Calendar
Talk Today is one of the most comprehensive mental health programs for amateur sports in Canada. Its aim is to promote the mental health of young athletes and to spread awareness about the benefits of positive mental health throughout communities across the country.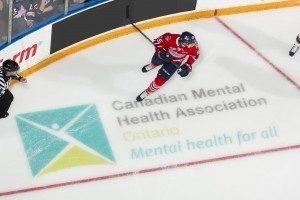 Originally launched by CMHA Ontario Division in partnership with the OHL in 2014, Talk Today provides an important opportunity to address the mental health needs of athletes across the province and across Canada. This program has become a valuable platform for CMHA branches, OHL teams and individual players to encourage open discussion about mental health within the hockey community and the broader public.