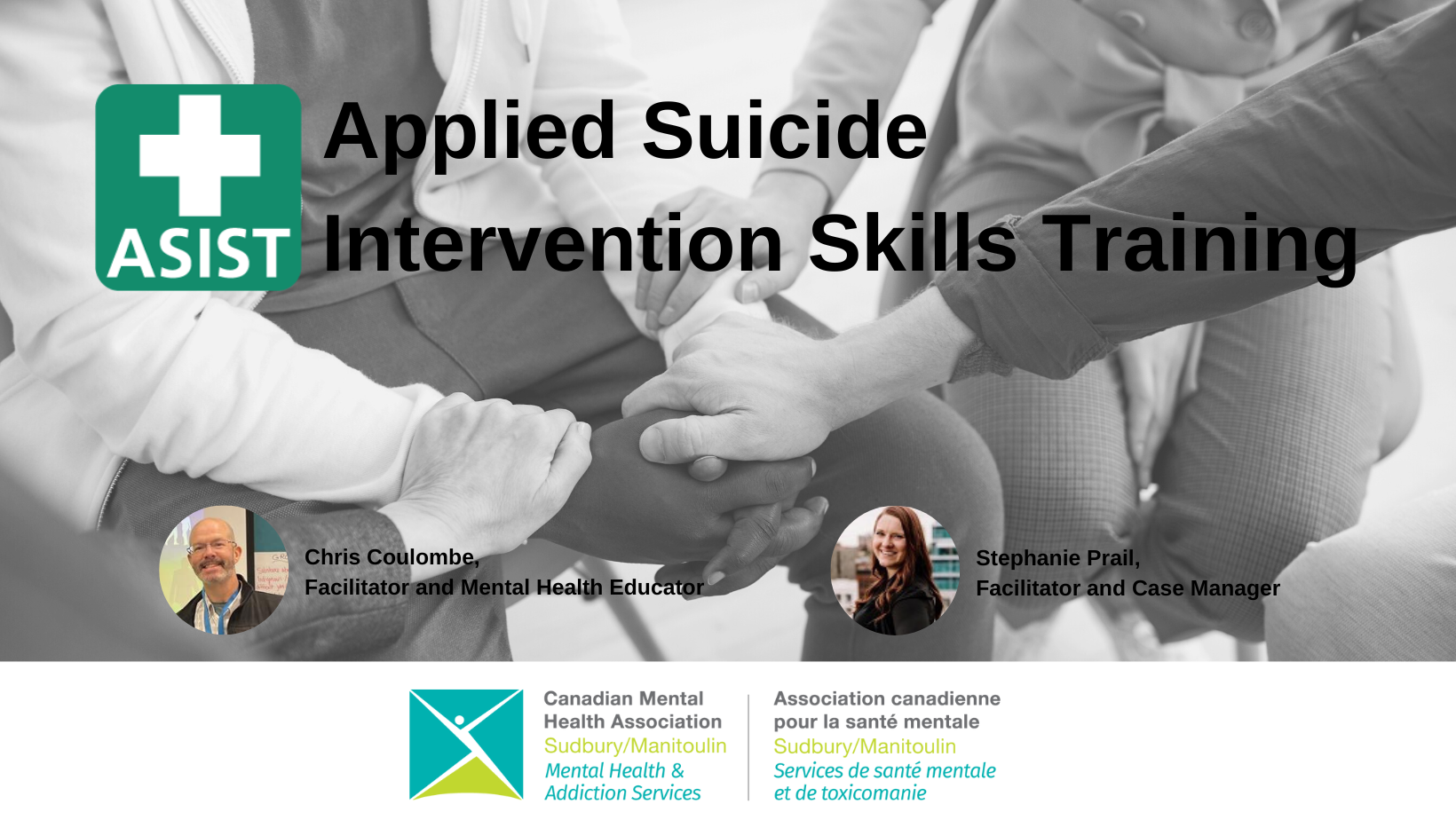 ASIST participants learn to:
Understand the ways personal and societal attitudes affect views on suicide and interventions

Provide guidance and suicide first-aid to a person at risk in ways that meet their individual safety needs

Identify the key elements of an effective suicide safety plan and the actions required to implement it

Appreciate the value of improving and integrating suicide prevention resources in the community at large

Recognize other important aspects of suicide prevention including life-promotion and self-care
ASIST uses internationally recognized best practices customized to be relevant to students, employees or concerned citizens. Instructors maintain a balance of challenge and safety. As an Applied Suicide Intervention Skills Training (ASIST) trainee, or, 'suicide first responder', you will be better able to:
Recognize and assist a person at risk to avoid suicide
Discuss suicide with a person at risk in a direct manner
Demonstrate the skills required to intervene with a person at risk of suicide
Recognize that caregivers and persons at risk are affected by personal and societal attitudes about suicide
Learn about the facts of suicide and dispel the myths
Identify risk alerts and develop a safe plan related to them
List the types of resources available to a person at risk of suicide
Make a commitment to advocacy, improving community resources and networking
Recognize that suicide prevention is broader than suicide intervention and, includes life promotion and self-care for persons at risk and for caregivers.
Lunch and healthy snacks will be provided. Parking is FREE upon request.
Click here to REGISTER: